5 reasons to choose to paraglide with Verbier-Summits
1 – Highest teaching standards worldwide.
We are an FSVL and OFAC approved and accredited school: Being based in Switzerland necessitates that we are governed by the Swiss Civil Aviation Authorities which means that as a paragliding school we are regulated with the strictest and highest standards of teaching in the World.
2 – Only BHPA school in the world to be governed by OFAC.
Only BHPA school in the world to be governed by OFAC. We are also one of the few BHPA paragliding schools based on mainland Europe which means that not only do we have another strict governing body's rules to abide by, but it also means that we can certify pilots with a BHPA paragliding licence. For people wishing to learn to paraglide this is great news as it is the fastest and simplest way to get certified. However unlike any other BHPA school in the world, we are the only one who is also regulated by OFAC as well. For us this means more regulations but for you means maximum safety measures have been put in place.
3 – Our 'get qualified' guarantee.
Our 'Get qualified guarantee'. We are so confident of our climate, training environment and our teaching methods that we guarantee that you will get your BHPA CP paragliding licence in just 1 week for the 'CP course' or just two weeks for the 'Beginner to CP course'. If anyone does not complete their CP qualification in that time we will complete your training for FREE until you do.
4 – Value for money.
Value for money. We don't pretend to be the cheapest, nor do we try to be. We aim to be the BEST! But at great value. With sports like paragliding we do not believe in cutting corners. We hire the best guides and instructors, we use high quality equipment and our accommodation is first class. Also don't forget that all transport including cable car passes is included in our fly-guide and course packages.
5 – Climate and terrain.
Climate and terrain. Verbier enjoys a wonderful micro-climate with hot and beautiful summers. National statistics show 300 flyable days in Verbier per year! There are few places where it is consistently possible to complete a beginner to Club pilot course in two weeks. Because of our exceptional climate combined with high mountains we are able to guarantee this! Oh, and did I mention that this is one of the most un-crowded sites in Europe!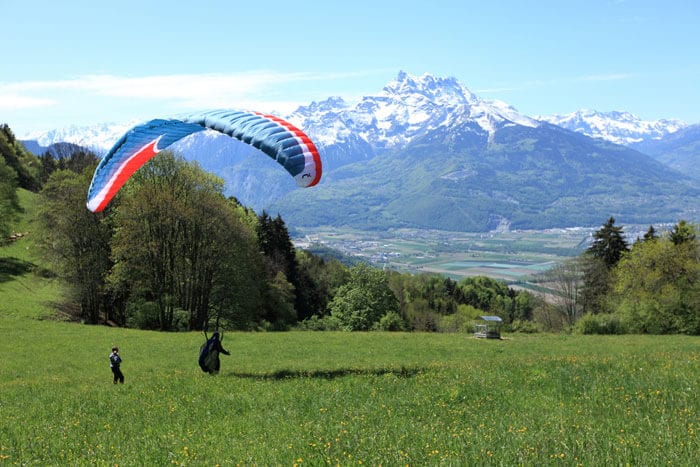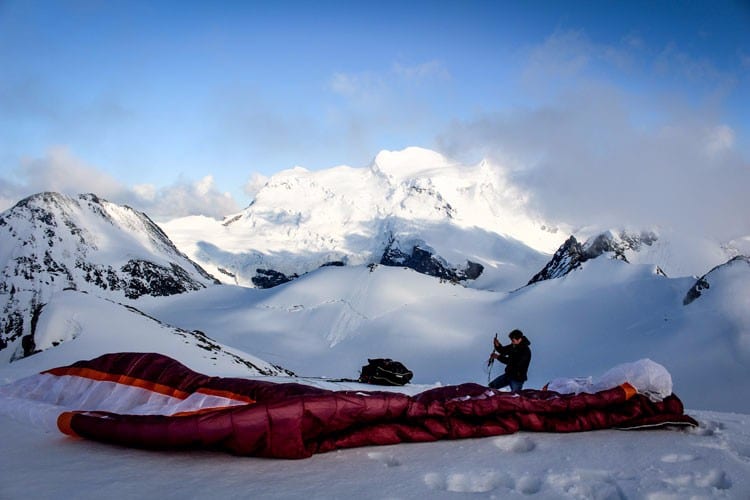 It's unbelievably exhilarating…floating through the mountains with chocolate box Verbier below.