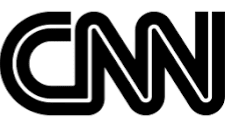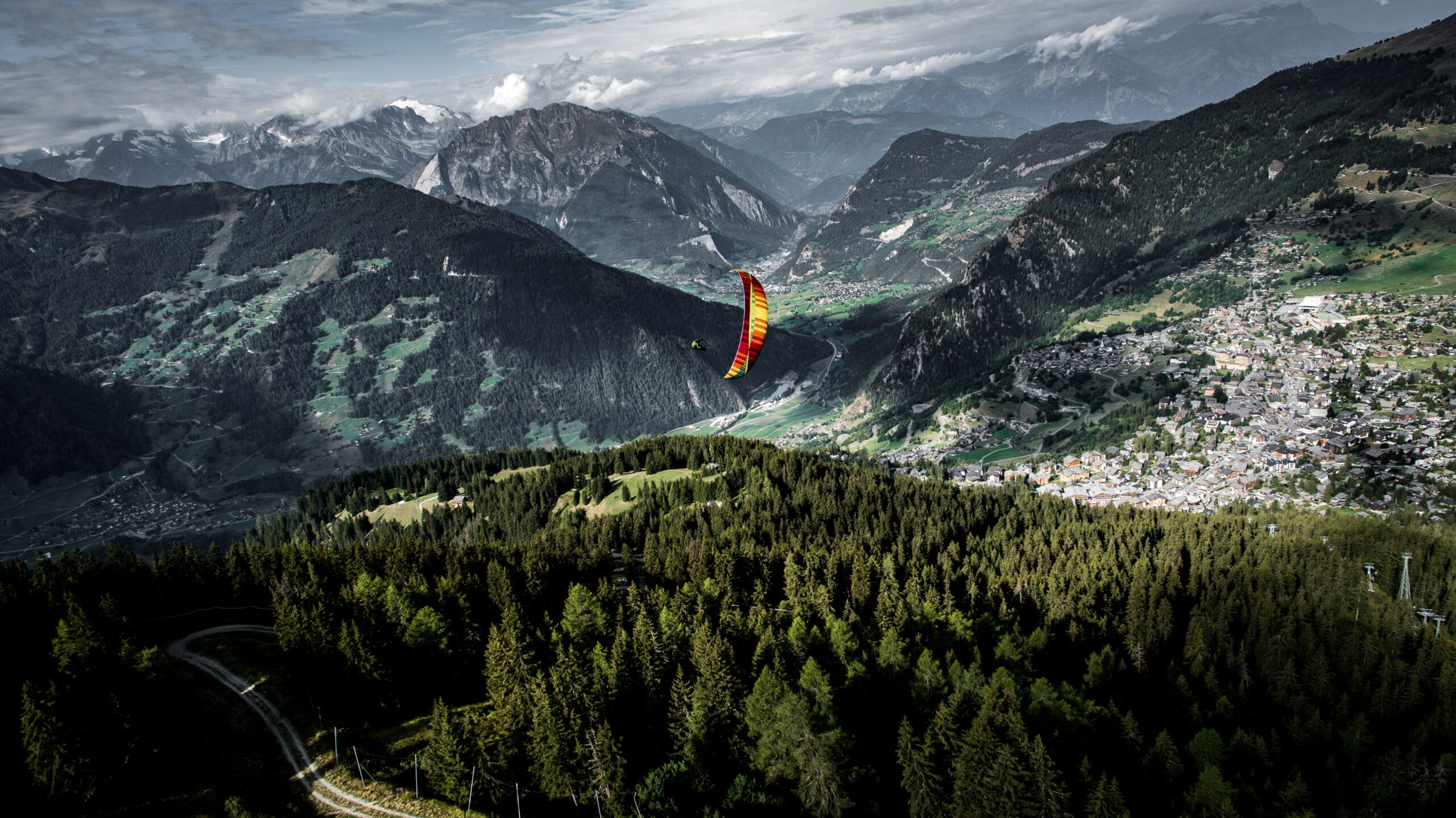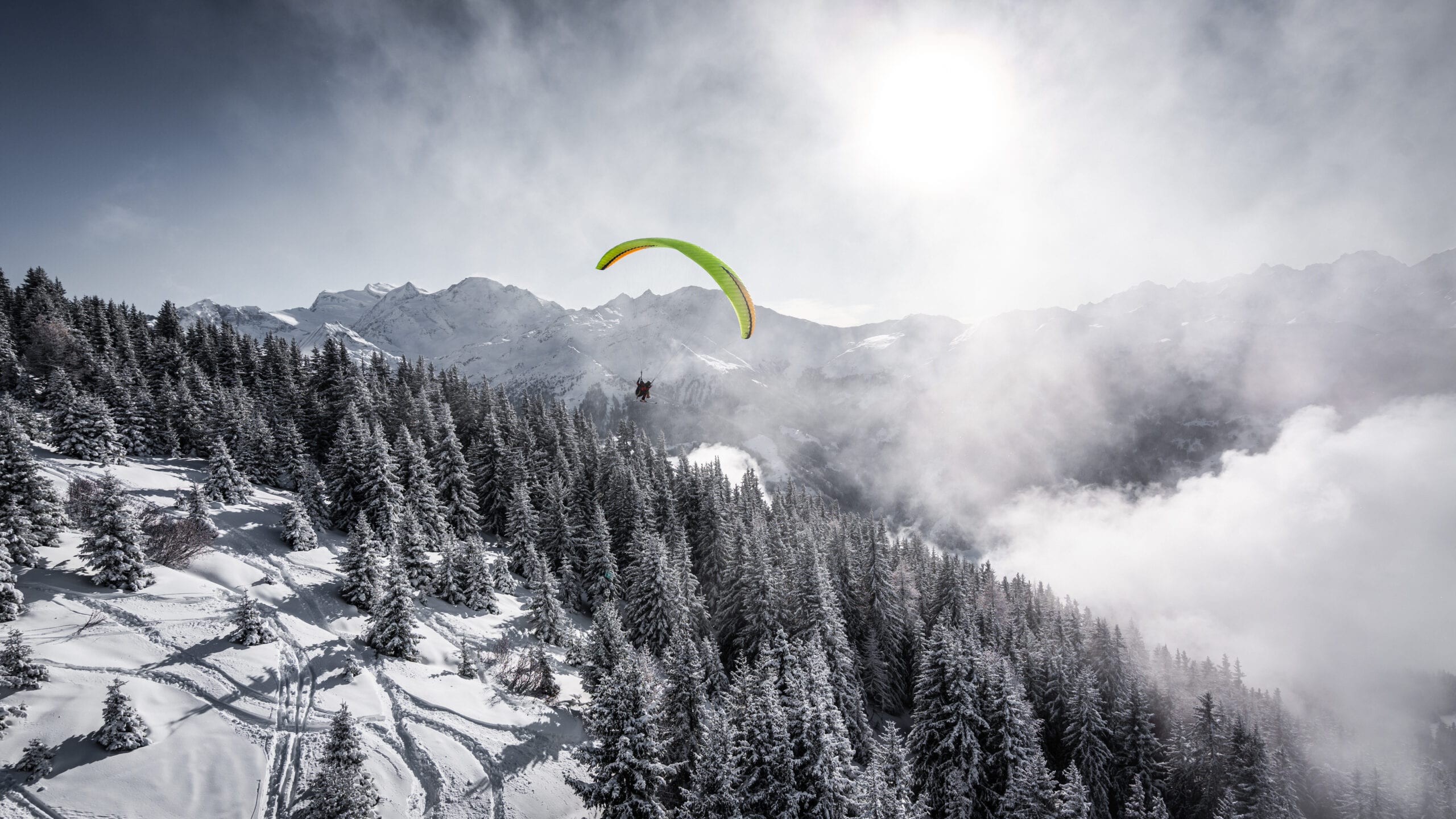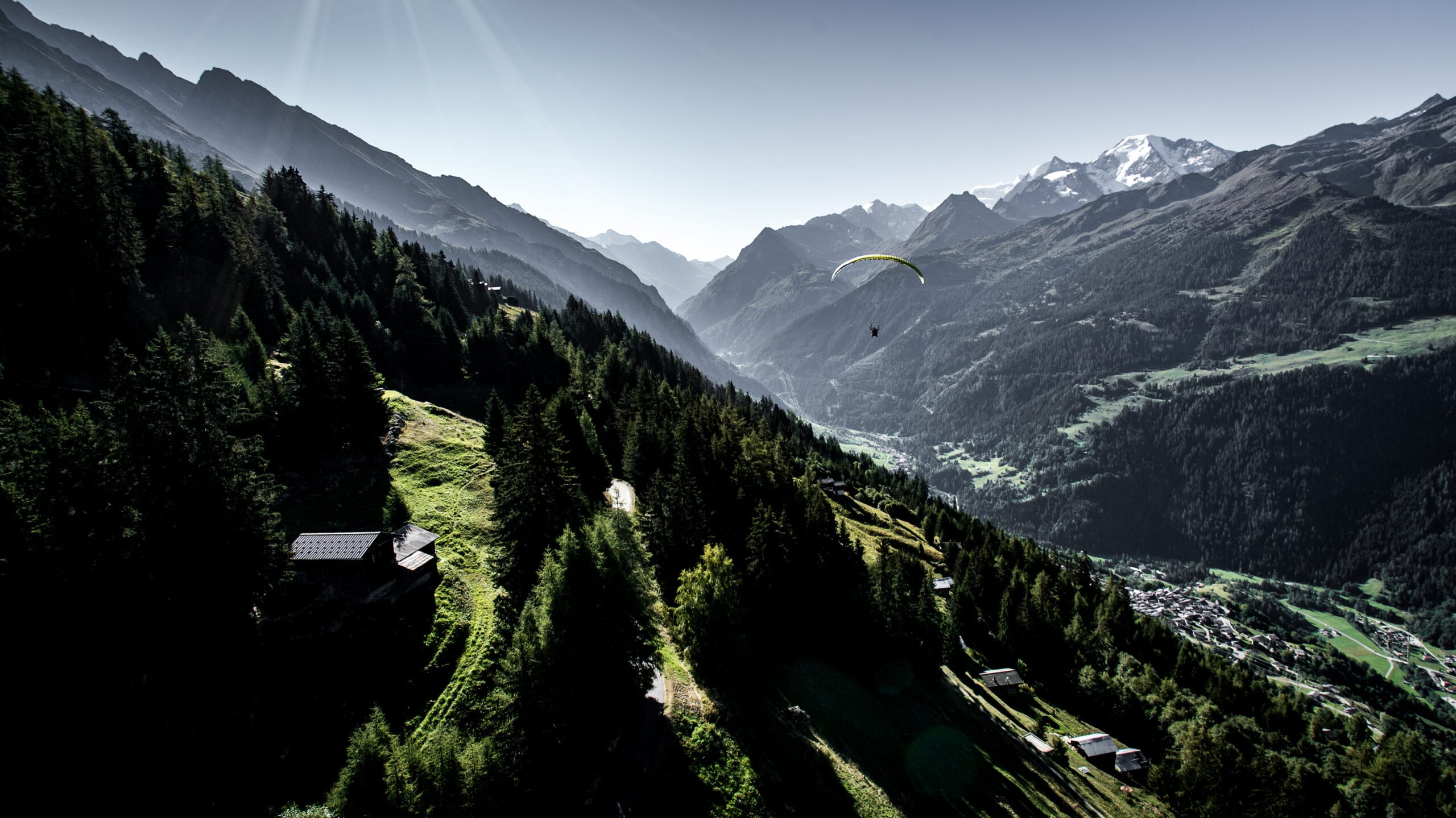 first slide
"Thank you for looking after my kids"
Slide Two
"What an amazing place...thanks Stu for all the great advice."
Slide Three
"Thank you Stu & Mike for such a wonderful experience"
Slide 1

Slide 1

Slide 1

Slide 1

Slide 1

Slide 1

Slide 1

VERBIER PARAGLIDING IN THE HEART OF THE SWISS ALPS
An English speaking paragliding school in Switzerland offering the easiest and fastest way to get certified. We specialise in beginner and advanced paragliding courses as well as fly-guide holidays and packages with accommodation.
Tel: 0041 79 710 9132
We offer BHPA (British Hang Gliding and Paragliding Association) courses as well as FSVL courses, (Swiss Paragliding Federation)
TANDEM FLIGHTS IN THE HEART OF THE ALPS
Experience the thrilling sensation of soaring like a bird with a parapente flight over Verbier. You don't require any experience or level of fitness to paraglide or 'parapont' with us…. just sit back and enjoy the ride!
With our pilots who have been in the flying industry for over 25 years, you could not be in more experienced hands. We are waiting to share our passion with you.
LOOKING FOR THE PERFECT GIFT
Surprise yourself or your friends with an unforgettable experience by offering a tandem paragliding flight over stunning Verbier!
In winter or summer, a paragliding tandem flight is an exclusive surprise for any occasion. Enjoy the panoramic views of the Bagnes valley and the surrounding glaciers from above, whilst in the safe hands of our highly experienced tandem pilots.
Whether you are looking for a gentle glide in front of our majestic glaciers or a thrilling aerobatic flight, you can be certain that this one of a kind experience will be a memory for all the family to cherish for a lifetime.
You can buy our online Tandem gift certificate,
Learning to paraglide is fun and easy with our taster days and BHPA Elementary Pilot, Club Pilot paragliding  courses.
Learn to paraglide in Verbier and take advantage of our excellent weather conditions and high mountains for maximum airtime!
CHOOSE YOUR PARAGLIDING COURSE →
This is an extremely fun course with lots of practical outdoor aspects and also some theory classes. By the end of your week, you can expect to be enjoying long solo flights of up to 25 minutes.
This is a really exciting course where you will gain a lot of airtime and start to really become confident in the air. This course has a jam-packed syllabus where you will be learning new and important exercises.
​
From complete beginner to getting a paragliding licence. We can organise that your Club Pilot Licence is accompanied by an International Proficiency card level that it is recognised worldwide. 
Fly-Guide paragliding holidays and coaching how it should be. Verbier-Summits is an English-speaking paragliding school located in the heart of the Swiss Alps and we
specialise in all types of paragliding holidays and courses. This is not just guiding but also coaching!
BEAUTIFUL ACCOMMODATION – OUR CHALETS & APARTMENTS SELECTION
We have a selection of lovely apartments and small chalets all of which have kitchens and are ideal for small or larger groups. Our apartments and chalets are all walking distance from our school and the cable car. 

TANDEM BOOKING OFFICES: Ski Service ski shop,  Les Ruinettes, At the top of the Médran cable car.   ACCOMMODATION ADDRESS FOR COURSES & HOLIDAYS:  La Ruinette, Rue de Verbier, 1, 1934 Le Châble, Switzerland
YOUR SAFETY MATTER
Verbier-Summits is certified & approved BHPA school located in Switzerland. Switzerland has the highest standard of teaching regulations in the World regulated by the Federal Civil Aviation Authorities, OFAC. Verbier-Summits is the only BHPA school in the world to also be regulated by OFAC. The Chief Flying Instructor at Verbier-Summits is trained and qualified to teach by:
OUR SPONSORS AND PARTNERS: